The SHNQ offers various programs and services to help promote healthy sexual education. We currently have free services available for our Sex Ed 101 and 201 sessions and our Sexual Health Question Booth. (Please note that our free services will be offered on a first come, first served basis to public schools in Quebec.)

Get involved to help us continue to provide free and healthy sex ed!
Free School Sessions
As the academic demands of school continue to increase, and class time seems less available, teachers are looking for ways to continue to include health and social messages. Part of the prescribed curriculum from the Ministry of Education includes age appropriate information on sexuality.
---
Sex Ed 101 ; recommended for grades 7 and/or 8

This program has been designed to offer information on sexual health for the duration of 3 class periods done over three separate days when feasible.
The students attending will receive information on a range of topics including: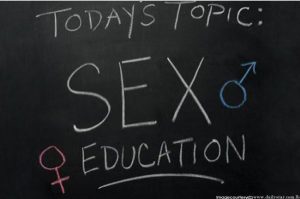 Healthy relationships
Abstinence, readiness & peer pressure
Boundaries and consent
STI transmission and prevention
Biology review
Contraception information
Demystifying myths and facts around sexual
Social media and prevention
Sexuality can impact our health in so many different ways and it is imperative that these students get all the information they need to ensure that they make healthier choices. Sex Ed 101 is the perfect introduction to sexual health and will specifically address the needs of the younger students.
To book your session, please email us at info@shnq.ca
---
Sex Ed 201 ; recommended for grades 9-11
This presentation has been designed to offer information on sexual health for the duration of an extended class period of 90 minutes. This session is delivered in an auditorium setting, with a minimum of 60/maximum 500 students per sitting. This presentation will meet the diverse needs and interests of high school students from grade 9 and up. Time permitting, we conclude with approximately 15 minutes of questions and discussion.
The students will receive information on the following: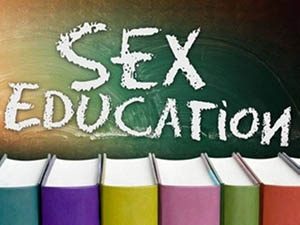 Abstinence, readiness and consent
STI's, Prevention/Testing
Drugs/Alcohol and sex
Pregnancy Prevention
"From the feedback and evaluations on the information presented, we know that kids listen, and take the information to heart. Explaining what healthy relationships are, is important. This presentation is making an impact on all of our audiences to make safer sexual choices."- Teacher
To book your session, please email us at info@shnq.ca
---
Sexual Health Question Booth
Sexual Health Question Booth is an educational, interactive, peer-to-peer kiosk centered on informing and empowering teens with the knowledge required for making safe and healthy decisions regarding sexual practice. Recommended for grades 10-11.
We trouble-shoot their "troubles" through the recommendation of different types of condoms as well as through the offering of general and VITAL knowledge regarding STI's, pregnancy, oral sex and anal sex in relation to condom use.
We do not promote sex; we promote SAFETY and health.
Parents
Contact us to develop a program that will give parents accurate information on adolescent sexuality and sexual health. It will also help parents on how to talk to teens about sex, and give them more confidence to engage in discussion on this difficult subject.
Here are examples of topics that can be covered:
Understanding youth sexuality (pre-teens and teens)
Becoming aware of risks involved
– Sharing values related to sexuality
Setting boundaries
Feeling comfortable in approaching the subject
Tips on initiating and encouraging the discussion
Answering difficult questions
Having access to reliable resources
Educators
Contact us to request our workshop for educators, to help you to provide effective sex education.
Targeted audience: teaching personnel, professionals and support staff in the education sector and in the health and social services sector.
Here are examples of topics that can be covered:
Features relevant to sex education (see other programs)
Examining our own attitudes and values
Ground rules to creating a trusting atmosphere
Conveying the appropriate messages
Feeling comfortable in teaching the subject
Answering value based questions
Teaching and intervention strategies
Teaching materials and learning activities
Having access to reliable resources
Integration of sex education into other subject areas
Welcome to all LGBTQ!
The Sexual Health Network is pleased to offer these special presentations at your school at no charge. They will be offered on a first come first served basis, and the number of sessions will be based on the number of students at your school. To get more information or to book your session, please email us at info@shnq.ca