Educator: Teresa Norris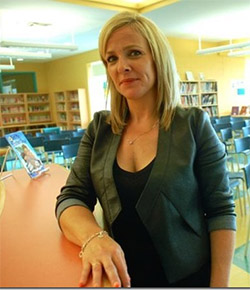 Teresa Norris is a sexual health educator who has an expertise in HPV. She is also the Founder and President of a registered charity called HPV Awareness. She appears regularly nationally and internationally, speaking in public media, and academic forums on HPV-related issues & sexual health. She is also working daily with international leaders to improve provincial, federal and global decisions and outcomes, particularly on HPV prevention and screening policies in Canada.
She is also providing and discussing solutions regarding worldwide cervical cancer screening challenges. The inception of her passion for sexual health education stems from the loss of her best friend to cervical cancer at the age of 24 in 2001. Teresa launched an awareness campaign through a fundraiser in 2002 to raise awareness about HPV, which quickly evolved into tours of public speaking appearances across the country. This lead to the beginning of Teresa's current career, to date reaching well into the millions of people. Teresa has delivered awareness and spread vital sexual health information and education to Canadian schools of every demographic and age across the country and overseas.